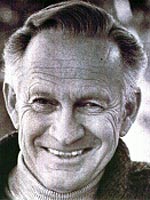 Walker Edmiston (February 6, 1926 - February 15, 2007) was an American actor. He performed a number of roles on many of Sid and Marty Krofft's programs, including Lidsville, H.R. Pufnstuf, and Land of the Lost. He also hosted the LA-based children's program The Walker Edmiston Show in the '50s and '60s, and made dozens of TV guest appearances.
Voice roles
Generation One
External links
Community content is available under
CC-BY-SA
unless otherwise noted.