hello transformer fans! this is bumblebeeprime09, and im a new user!( well, not anymore)
The Toys I Have
autobots
i have spyshot 6, longview (both real gear robots), movie deluxe bumblebee (1976 camaro), rotf deluxe bumblebee (not cannon bumblebee), movie deluxe jazz, movie voyager offroad ironhide, movie ultra wingblade, cybertron supreme primus, and ultimate bumblebee.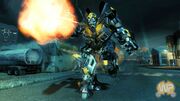 decepticons
I have movie deluxe swindle, ROTF deluxe Deep Desert Brawl, movie deluxe jungle bonecrusher, movie voyager thundercracker, ROTF voyager the fallen, ROTF voyager Starscream, and movie leader megatron.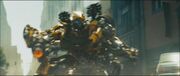 the games i have
i have transformers revenge of the fallen the game for xbox 360 and PS3, transformers autobots and transformers decepticons for the ds, as well as their ROTF versions and i used to have transformers the game for ps3.
what i watch
i watch armada, cybertron, the live-action movies, and occasionally i watch energon.
I really, REALLY hate don't like transformers animated.
I dont watch robots in disguise,beast wars, beast machines, or G1.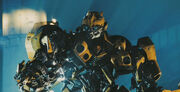 Community content is available under
CC-BY-SA
unless otherwise noted.