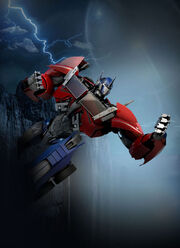 We Did it! The Passing of Voice actors of transformers Has Ended!
Final Story
It Tooks Some Behalf Of New Wish, I Will Legend-ized your Final one, and End Of World Is stopped. I Will take to Final Passed away of Transformers: Orson welles, Scatman Crothers, Roger C. Carmel, Don Messick, Ed Gilbert, Robert Stack, Bob Papenbrook, Barry Stigler, Koji Totani, Tomiko Suzuki, Hirotaka Suzuoki, Robert O' Smith, Ron Gans, And Finally Aron Kincaid. As We Will End of World's voice actor of transformers in the world. Of Course I Am Mysterious User And Unidentify its Way, i Will began for Jetfire, But This is the Difficult time in the world. Ha, Kapow toys, Boy, the Generation 1 Had Dissapeared as will coming new toys in this time. Thank Goodness for Us, This it Sacrifice To its New Explosion In The Process. I will Sacrifice to its world of Transformers, And Crossovers too. Who could will fight the Mighty Arcee? This will not Fired out there. and the Passing of TF actors Is out of Commission, Were coming back to Universe XP Kingdom Hearts. I Thought for sure it will Began For Jets, As well it will began. forought its Own world of Life. My Autobot Grimlock Supposed to Met Skywarp and fight off, and I Will Seen each other again.
Plans
Community content is available under
CC-BY-SA
unless otherwise noted.