Jonathan Woodward, RPG author.
(Not the actor. Or the poet, the DJ, the chemist, or the character from Footfall.)
The original cartoon debuted just as I was getting seriously into my teenage years, and my younger sister reports that my "lofty teenage contempt" for the show was remarkable. Fifteen years later, having grown up some, I accidentally caught the first episode of Beast Machines on TV, and let out a Keanu-like "Whoa."
So, here I am.
2008 Feb 14: I just picked up the latest ToyFare. I am so going to be Hasbro's bitch when the toys for Transformers Animated comes out. Please, sir, can I have another?
2008 Mar 17: Just finished this guy. His head's a little more G2 than War Within, but I'm satisfied.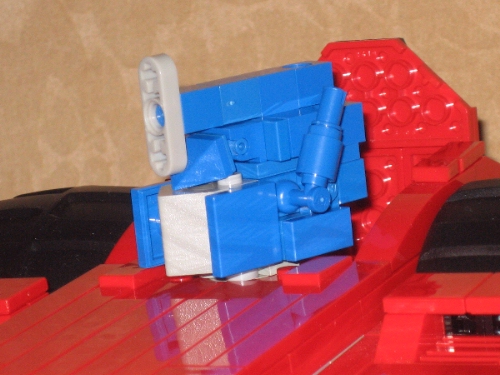 2008 Apr 06: Full gallery of my War Within Lego Optimus Prime.
Community content is available under
CC-BY-SA
unless otherwise noted.