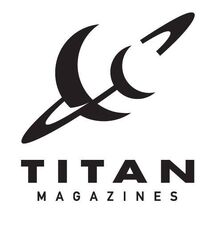 Titan Magazines, incorporating Titan Comics, is part of the Titan Publishing Group with Titan Books. Founded in 1981, it has been one of the United Kingdom's big boys when it comes to publishing US comics for UK readers.  
In 2005, Titan Magazines bought the rights to Transformers comics from a bored Panini and waited until the upcoming movie before launching the obviously named Transformers. According to editor Steve White, Transformers was seen as "the big one", the title that would get Titan Magazines the attention and kudos of the UK comic industry. Titan published dozens of issues based on the Transformers: Prime show from 2011 to 2014, when the comic was cancelled due to declining sales. Over the course of time, the comic became notorious for its chaotic nature.
Community content is available under
CC-BY-SA
unless otherwise noted.