The Circuit is an illegal street racing arena located in Jasper, Nevada.
History
After hearing news about illegal street racing, Knock Out decided to try it himself. He ended up ramming Fast Willy into several trees after scratching his vehicle mode.
Later, Vince challenged Jack to a race at The Circuit. Jack accepted to impress his crush, Sierra. During the race, Knock Out kidnapped Vince, mistaking him for "Bumblebee's human friend". Along with the help of Team Prime, Jack managed to get Vince back to safety.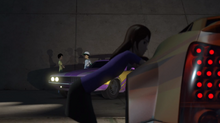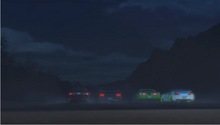 Community content is available under
CC-BY-SA
unless otherwise noted.