The name or term Prowl refers to more than one character or idea. For a list of other meanings, see Prowl (disambiguation).
Have you seen me?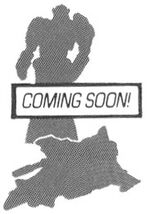 This character needs some sort of visual representation. If you have one, please replace this.
A member of the Micromaster Protectobots, Prowl fights against the forces of the evil Unicron. He forms the chest of Defensor. His relationship to any other "Prowl," including the three dozen others active in the conflict, is unknown.
Toys
Universe
Prowl (Micromaster Protectobot, 2003)
An exclusive to Kay-Bee stores, Prowl appears to have no significant differences from the Japanese 2002 re-release of Road Police, transforming into a police car Accura NSX and the chest of Defensor. Sold on an individual card, he came with Defensor's chestplate and head.
External Links
Community content is available under
CC-BY-SA
unless otherwise noted.