---
---
Organized hierarchically
For starters, please sign up to create a FREE personal account, or log in if you already have one.
| | |
| --- | --- |
| Want to help, but unsure how? Here are a few ways: | Now sure how to get started? Here are a few helpful links: |
Track the most recent changes to the wiki on this page.
List of abbreviations:
N

This edit created a new page (also see list of new pages)

m

This is a minor edit

b

This edit was performed by a bot

(±123)

The page size changed by this number of bytes
27 June 2022
26 June 2022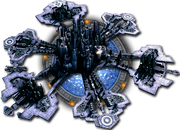 Galvatron is a force of nature. Born from the machinations of Unicron himself, Galvatron is a focal point of power and madness given form. He is blind to all but his lust for power; his whims and desires can be sacrificed in a moment's rage. Not even his own subordinates are safe. Though he is not beyond the capacity for long-term goals, it is his unpredictability and his casual disregard for any and all life that strike such horror in friend and foe alike. Truly, the Decepticon leader is without any sense of empathy. More...
"I'm telling you, there is no way that this 'Santa Claus' could deliver billions of presents in one night!"

-Ratchet's in the Christmas spirit. [source]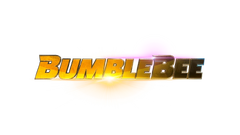 Fandom/it
New Articles
20:45, 25 June 2022 ‎Dweller (Cyberverse) (hist | edit) ‎[170 bytes] ‎Soundorion Prime (Message Wall | contribs) (Created page with "{{Cybertronian|species=Cybertronian/Metrotitan|gender=Male|status=Alive}} == History == == Trivia ==") Tag: Source edit
01:44, 30 May 2022 ‎My Winx Club, Transformers CGI Crossover Idea (hist | edit) ‎[4,314 bytes] ‎TheSickSteven (Message Wall | contribs) (Created page with "I've announced my Winx Club, Transformers CGI Crossover back in 2021. it will feature all our classic Winx Club Characters and Transformers including new characters. The autobot in the Crossover series will have iconic vehicle modes. The Winx will gain a ability where they have two Fairy Forms, that being their season 1 & 2 Charmix and Season 5 Sirenix form. The Series will last 10 seasons with all the 10 seasons will last 26 episode, all 26 episodes will be 23 minutes l...") Tag: Visual edit
08:12, 28 May 2022 ‎Melendy Britt (hist | edit) ‎[1,007 bytes] ‎Combatbot2015 (Message Wall | contribs) (Created page with "thumb '''Melendy Britt''' (born October 31, 1943) is an American Television actress who has been active since the 1970s. She is best known for her role of Princess Adora/She-Ra in Filmation's ''She-Ra: Princess of Power'', along with other characters such as Castaspella and Catra. Her other voice roles include Gran Gran in ''Avatar: The Last Airbender'' and Penny in Ruby-Spears' ''The Plastic Man Comedy Adventure Show''. == Voice Roles == ===...") Tag: Visual edit
11:46, 27 May 2022 ‎Marcus Clark-Oliver (hist | edit) ‎[505 bytes] ‎Combatbot2015 (Message Wall | contribs) (Created page with "thumb '''Marcus Clark-Oliver''', also credited as '''Marcus J. Oliver''' or '''Marcus Oliver''', is an American actor. He is perhaps best known for his role as Ken in the television series ''Goliath'' and as Principal Ray Wells in the video game ''Life is Strange: Before the Storm''. == Voice roles == === ''Transformers: War for Cybertron Trilogy'' === * Astrotrain * Hotlink") Tag: Visual edit
News
I've announced my Winx Club, Transformers CGI Crossover back in 2021. it will feature all our classic Winx Club Characters and Transformers including new characters. The autobots in the Crossover series will have iconic vehicle modes. The Winx will gain a ability where they have two Fairy Forms, th…
See more >