Lucas Flannery is a human form the Age of Extinction portion of the live-action film series continuity family.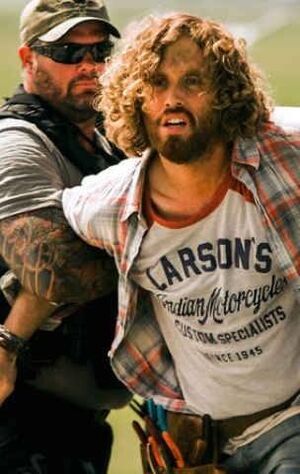 Lucas Flannery is the colleague and friend of Cade Yeager. He bought a truck for Cade, which later turned out to be Optimus Prime. When he is getting parts to fix Optimus he calls the CIA for the reward on Transformers. Unfortunately he was tricked and got killed by Lockdown's grenade when he tried to escape.
Fiction
Age of Extinction (film)
Actor: T.J. Miller (English).
Lucas helped Cade, somewhat, with his "junk" business.
You left a piece out!
---
This article is a stub and is missing information. You can help Teletraan I: The Transformers Wiki by expanding it.