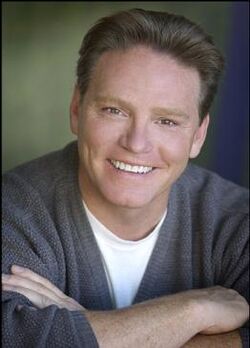 Kim Strauss (born August 2) is an American actor and hypnotist. Among his better-known roles are Ninjor on Mighty Morphin' Power Rangers, Scorpius on Power Rangers: Lost Galaxy, Colonel Dewey Novak on Eureka Seven, and Cannon Vulcan on Gungrave. In the realm of live action, he played Dr. Reese Walker on The Young and the Restless, the Drazi Ambassador, among others, on Babylon 5 and Ari on ER.
Voice roles
Robots in Disguise
External links
Community content is available under
CC-BY-SA
unless otherwise noted.