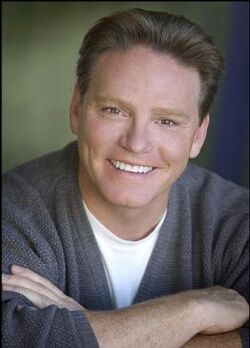 Kim Strauss (born August 2) is an American actor and hypnotist. Among his better-known roles are Ninjor on Mighty Morphin' Power Rangers, Scorpius on Power Rangers: Lost Galaxy, and Cannon Vulcan on Gungrave. In the realm of live action, he played Dr. Reese Walker on The Young and the Restless, the Grazi Ambassador on Babylon 5 and Ari on ER.
Voice roles
Robots in Disguise
External links
Community content is available under
CC-BY-SA
unless otherwise noted.