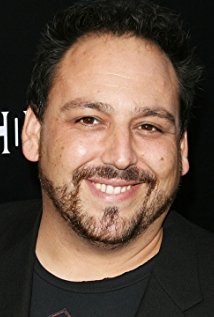 Jean-Benoît "JB" Blanc (born February 13, 1969 in Paris, France) is an English screen and voice actor. Raised in England, he began acting on stage at the age of 16 and moved to LA in the early 2000s. Some of his many roles include Pakkun in Naruto, Alfred Pennyworth in Beware the Batman, Bane in Batman: Arkham Origins and Batman: The Enemy Within, Enrico Maxwell in Hellsing Ultimate, Heimdall & the Wrecker in The Avengers: Earth's Mightiest Heroes, Captain Britain in Lego Marvel Super Heroes, Swamp Thing in Lego Batman 3: Beyond Gotham, El Furete in Street Fighter 4, Boris Vyacheslavovich Popov in Metal Gear Rising: Revengeance, Sajin Komamura in Bleach, and Joe 'Joker' Carpenter in R.O.D the TV.
Voice roles
Community content is available under
CC-BY-SA
unless otherwise noted.