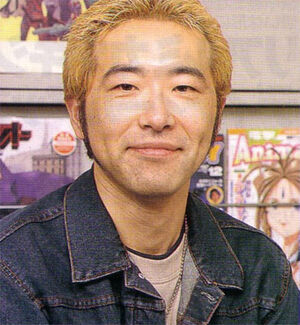 Hidetsugu Yoshioka (吉岡英嗣 Yoshioka Hidetsugu) is a Japanese illustrator. Though he is best known in the West for illustrating the Japanese Generation 2 story pages and pack-in mini-comics, he has in fact had a much longer run with the Transformers brand, providing painted packaging artwork for characters on both sides of the globe since 1988 (the Pretender/Masterforce era) all the way up through the end of Generation One (Operation Combination). He also provided the artwork for the goofy Transformer PD Type comics.
He continues to provide box artwork and mini-comic artwork for Takara to this very day, most often using his Derek Yaniger-inspired style used during Generation 2, as seen on the M.C. Axis resin kits.
Notes
Several of the Generation 2 instruction manual mini-comics mistakenly credit Yoshioka as "Hidetsugu Toshioka".
External links
Community content is available under
CC-BY-SA
unless otherwise noted.