This article is about the Mini-Con from Classics. For the Mini-Con from the Unicron Trilogy, see Grindor (Armada).
Grindor is a Decepticon-allied Mini-Con from the Classics portion of the Generation One continuity family.
Have you seen me?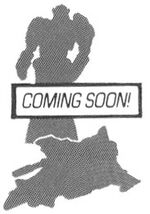 This character needs some sort of visual representation. If you have one, please replace this.
Grindor is the apparent leader of the Dirt Digger Team, a band of rowdy roughnecks whose backwoods mannerisms mask their incredible skill as spies.
Fiction
Classics
Toys
Classics
Dirt Digger Team (Mini-Con Team, 2007)
Grindor transforms into a pickup truck with oversized "monster truck" tires. He was only available as part of the Dirt Digger Team, part of the second wave of Classics Mini-Cons, packaged with his teammates Dirt Rocket and Oil Slick.
This mold was also used to make Bodyblock.
Notes
Grindor's alternate mode and colors are inspired by the famous monster-truck Grave Digger.
The Classics Mini-Cons were originally intended to be released as part of the Cybertron toy line in "Vs" 2-packs. It is unknown what Grindor's original faction, package-partner and name were. According to Hasbro package copy writer Forest Lee (via personal correspondence), many of the toys did not have Cybertron-setting bios written before the changeover.
His packaging art forgets to put his head up. Whoops!
External links

I cannot remain in this unacceptable operational status!
---
This character article is a stub and is missing information. You can help Teletraan I: The Transformers Wiki by expanding it.