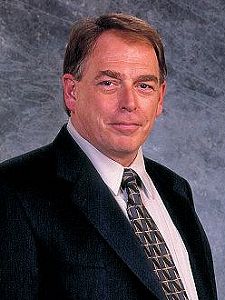 Gary Chalk (also known as Garry Chalk or Gary Chaulk), born February 17, 1952, is a British-born Canadian voice actor and screen actor. In addition to his Transformers work, Chalk has also played Donkey Kong and King Hippo in Captain N: the Game Master, Guts Man in Mega Man, Dum Dum Dugan in Nick Fury: Agent of Shield and Lieutenant Stone in G.I. Joe Extreme, among numerous other roles.
He sounds like every awesome grandfather and uncle you ever had. He shakes the hands of fans at BotCon too.
Voice roles
Generation 2
Beast Wars
Beast Machines
Armada
Energon
Cybertron
Convention guest
Notes
He has voiced the current series' Optimus in more episodes than any other actor.
His latest visual appearance was in the 2009 film Watchmen, in which he played an American general on the Nuclear war committee.
External links
Community content is available under
CC-BY-SA
unless otherwise noted.