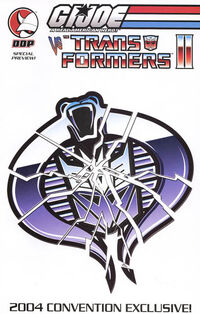 Interviews & a preview of the series.
Story: Dan Jolley
Pencils: Tim Seeley, E.J. Su
Inks: Andrew Pepoy
Colors: Jeremy Robert
Letters: Dreamer Design
Graphic Design: Mike Norton

Major characters (in order of appearance): NA
Release date: July 2004
Contents
Letter from Josh Blaylock about working on vol 1 and developing vol 2
Sketches
Interview with Dan Jolley, Tim Seeley, and E.J. Su
6-page preview of #1
Items of note
A recap of volume 1 indicates this series takes place 3 years later. The series itself will say 2 years.