Dan Khanna is an American illustrator and colorist currently working freelance for Hasbro and the Collectors' Club.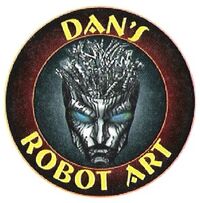 Dan started his Transformers career as a fan artist, creating commissioned drawings of Transformers characters and action scenes. As he gained fame in the community, he made prints of his artwork available at conventions and through his then website Dan's Robot Art. He later became an integral part of 3H Enterprises until the company was dissolved following the loss of both the convention and fan club licenses.
He has since become part of the creative team for the new Fun Publications-run Fan Club and conventions, illustrating and plotting Club & BotCon comics as well as designing heads and character mock-ups for exclusive toys.