The name or term Crankcase refers to more than one character or idea. For a list of other meanings, see Crankcase (disambiguation).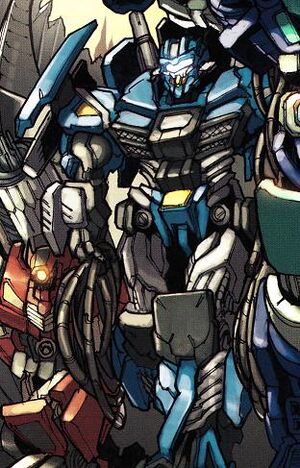 Crankcase hates everything and everyone. He hates Autobot and Decepticon alike, hates his job, and hates that he works with the Decepticons because he was feeling really mad at the Autobots the day he signed up.
Fiction
IDW Transformers (2007) comics continuity
Crankcase helped deliver a massive generator to Starscream's replica All Spark at Simfur as part of Payload's work detail. He made the mistake of complaining about this in front of Starscream, who promptly smashed his vocal processor and had him thrown in with the Autobot prisoners. Not long after, he was strapped to the cube, and his Spark was extinguished to bring the new All Spark to life. The Reign of Starscream #4 The Reign of Starscream #5
Toys
Transformers (2007)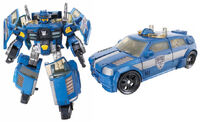 Crankcase (Deluxe, 2008)

Accessories: Clamp attachment, hammer attachment, key
Notes
Crankcase's "haz-mat" deco scheme was designed as an homage to his G1 counterpart's Transformers Universe profile, which gave him an origin as a fuel-spill janitor.