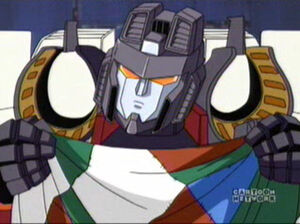 The Chamois of Friendship is a large polishing cloth made by Alexis, Rad, Carlos, Billy and Fred (who also baked a cake) as a 'Welcome to the Good Guys' present to the Decepticon turncoat Starscream. It appears to be sewn out of several smaller rags. Evidently Starscream is supposed to polish the Star Saber with it.
Starscream was apparently touched by the gift, and did not know how to react to it, as he had never received a present before. It didn't matter in the end, anyway, as the jerk discarded it when he rejoined the Decepticons ten minutes later. Crack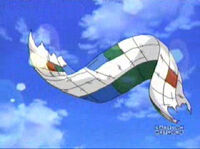 Community content is available under
CC-BY-SA
unless otherwise noted.