The name or term Camshaft refers to more than one character or idea. For a list of other meanings, see Camshaft (disambiguation).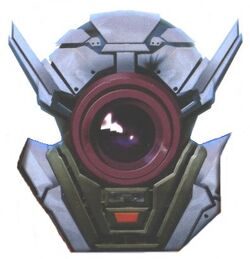 When you need a planet surveyed, but the conditions are too hostile even for Bumblebee, Camshaft's your bot. He and his team are often the first ones into a dangerous planet. Thanks to his All Spark-enhanced adaptive armor and silent-but-deadly weapons systems, Camshaft is well-equipped to deal with harsh environments and Decepticons alike.
Fiction
IDW Transformers (2007) comics continuity
Following the defeat of Megatron, Camshaft was part of a small Autobot unit led by Arcee that tracked Starscream, now the leader of the Decepticons, to his base on Mars. The Reign of Starscream #2 Camshaft and the others made short work of the Swindle, Dreadwing, and Payload drones that Thundercracker sent against them, but were unprepared for Thundercracker's sonic weaponry. The shaken Camshaft and Cliffjumper attempted to provide cover for Smokescreen to evacuate the fallen Air Raid, but the massive Decepticon sliced Camshaft in half, killing him. The Reign of Starscream #3
Titan Magazines

I want to tell you about the Transformers!
---
This character article is a stub and is missing information on their fictional appearances. You can help Teletraan I: The Transformers Wiki by expanding it.
Toys
Transformers (2007)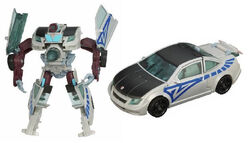 Autobot Camshaft (Deluxe, 2008)
Notes
The body design is based on the Tricked-Out Car body of the Create-A-Bots. The wine-colored robot-mode parts also give it a feel similar to the Autobot Swindle units, of which Camshaft is a redeco.
Community content is available under
CC-BY-SA
unless otherwise noted.