The name or term Broadside refers to more than one character or idea. For a list of other meanings, see Broadside (disambiguation).
Broadside is a Decepticon-allied Mini-Con from the Classics portion of the Generation One continuity family.
Have you seen me?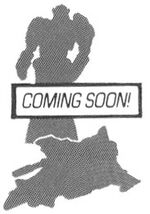 This character needs some sort of visual representation. If you have one, please replace this.
Broadside is a member of the Demolition Team, a trio who use their engineering skills and raw strength to destroy Autobot installations with ease.
Fiction
Broadside and Modus Prime were attacked by something when they went and inspected energon refinery. Broadside survived the attack, while Modus didn't. The New World
Toys
Classics
Demolition Team (Mini-Con Team, 2006)
This mold was also used to make Heavytread.
Notes
Broadside, like all of the Classics Mini-Cons, was originally intended to be released in a Cybertron-series Mini-Con two-pack. It is currently unknown what his original name and affiliation was going to be.
The hand-painted sample pictured on the back of the Demolition Team's card has different paint applications than the actual final product, most notably Broadside's face.
Broadside's toy has gained notoriety for a refusal to stand up in robot mode due to his small feet. Perhaps he should lay off the high-grade energon?
External links